Consumer behaviour during the pandemic has shifted – yes – but other factors often go into purchase decisions, whether the pandemic played a hand in their need or not.

In Episode 25 of SoMR, we are talking about consumer research through a pandemic lens.

We talk with Jeremy King, CEO at Attest. Jeremy gives us a look into the world of consumer research through his experience as CEO of a consumer research survey platform. Jeremy gives us an in-depth look at how businesses are using consumer research during the pandemic, what types of businesses have successfully used consumer research to adapt their service offering. Jeremy and Sharday discuss consumer profiling, creative testing, and how SAAS technology is leading the pandemic digital transformation.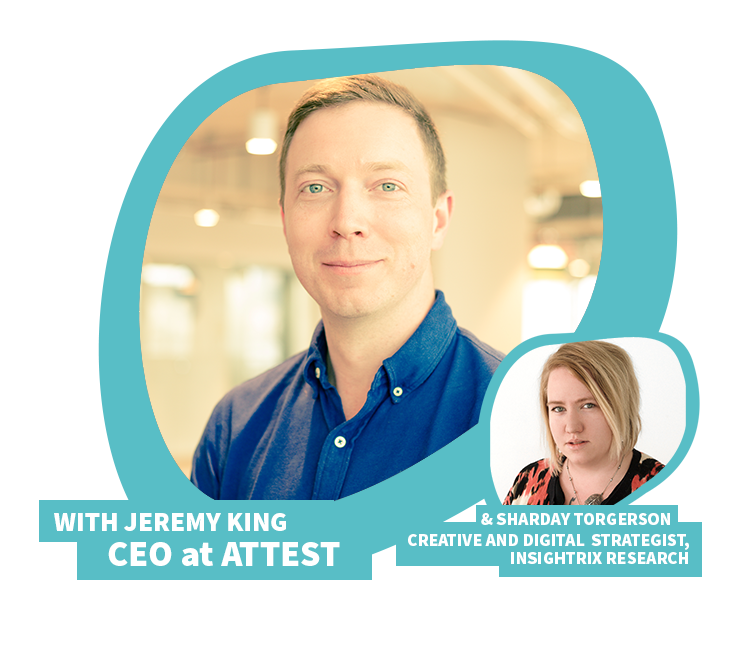 "I think we've seen a number of clients being bolder and looking for bolder moves." – Jeremy King, CEO @ Attest
Want to be on our podcast?
We are always looking for new guests to appear on our podcast! If you think that is you, please email podcast@insightrix.com. For more exciting content, check out our market research blog for informative articles about everything and anything market research-related.
You can also access SoMR on your favourite podcast player app like Apple Podcasts, Spotify or YouTube. Make sure you subscribe to be notified every time a new episode is published.
You will find the transcription to the podcast episode on page 2.