Some of the brightest minds in market research have found their way into the industry, often from an unsuspecting path, to support a gap in the sector where their background and passion can thrive.
The same can be said for our next guest! Dr. Jill Kushner Bishop is the Founder & CEO of Multilingual Connections, a Chicago-based company that provides translation, transcription, transcreation, multimedia localization and research services in over 75 languages.
Dr. Jill Bishop's journey didn't quite start in market research. In fact, her early fascination with language and culture led her to pursue a BA in the Teaching of Spanish and an MA/Ph.D. in Linguistic Anthropology.
An unexpected opportunity brought Jill to the corporate world, where she worked as a user experience researcher for a business and technology consulting firm.
She later leveraged her skills and background—plus her love of burritos—when she was hired to oversee language, culture, and diversity programs for Chipotle Mexican Grill. Then, in 2005, Jill took the next step in her career by launching Multilingual Connections.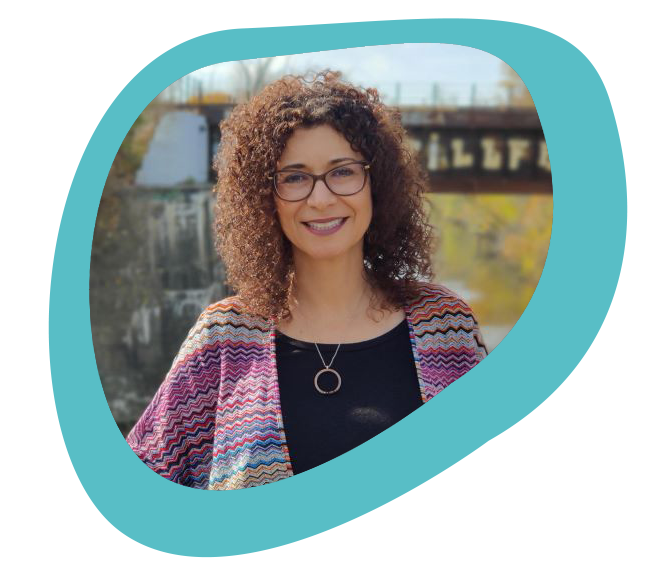 "It's one thing to reach out when you want to connect with a multilingual audience, but if you don't care enough – meaning investing the financial resources and time resources to do human or quality translation – it tells them that you want their business, but you really don't care enough to earn their business or create that connection."

– Dr. Jill Bishop, Founder & CEO of Multilingual Connections
In episode 33, Sharday and Jill discuss her unique journey into market research – from a student at UCLA to landing a "perfect position" that ultimately led to starting a business, supporting professionals worldwide to connect with their audiences authentically.

As a language and culture expert, Jill speaks about Multilingual Connections' ability to provide culturally relevant and linguistically accurate language solutions to help resonate with your hyper-local audience.

Later in the episode, Sharday and Jill dive into the art and science of transcription, when human or quality transcription is important, and why language services are critical in supporting businesses interested in expanding into global markets.

Do you want to expand your products and services internationally? Conduct a community survey? Collect neighbourhood data? Jill shares why transcription, multimedia localization and transcreation can help your next project be representative of your audience's worldview in a meaningful and genuine way.
More on today's episode:

Learn more about the guest on today's episode: https://multilingualconnections.com/

Special thanks to Dr. Jill Bishop (Guest), Sharday Torgerson (Host/Producer), and Jason Hattie (Editor/Producer).
Want to be on our podcast?
We are always looking for new guests to appear on our podcast! If you think that is you, please email podcast@insightrix.com. For more exciting content, check out our market research blog for informative articles about everything and anything market research-related.
The full AI transcript is available on page two.