There is a significant amount of buzz around the idea of providing your customer with a great experience – one that is better than your competitors.
You'll be met with recommendations on how to delight customers, no matter the cost. But customers today have a much higher expectation than customers from yesterday, which leaves brands needing to stand out against their competitors. So how do businesses create WOW moments? How do organizations with multi-channel touchpoints ensure consistency with their CX programs?

In Episode 26 of SoMR, we talk with Ken Peterson, CX President of QuestionPro and leader in customer experience. Ken has worked more than two decades in marketing research, retail, technology, hospitality to expand customer experience for businesses across the world including integrated CX solutions for brands like Thales, BMW, MCCA and the American Cancer Society.
In this episode, Ken and Sharday discuss how brands can optimize their CX program by centralizing their insights for more practical uses and consistent CX scores. Sharday and Ken then touch on the change in customer touchpoints and how service-based organizations like government bodies can deliver on a powerful CX journey.

Later in the episode, they discuss how insights professionals are using market research technology to enhance humanization behind CX reporting and why the 'human element' continues to play an important role both on the client and the agency side of CX research.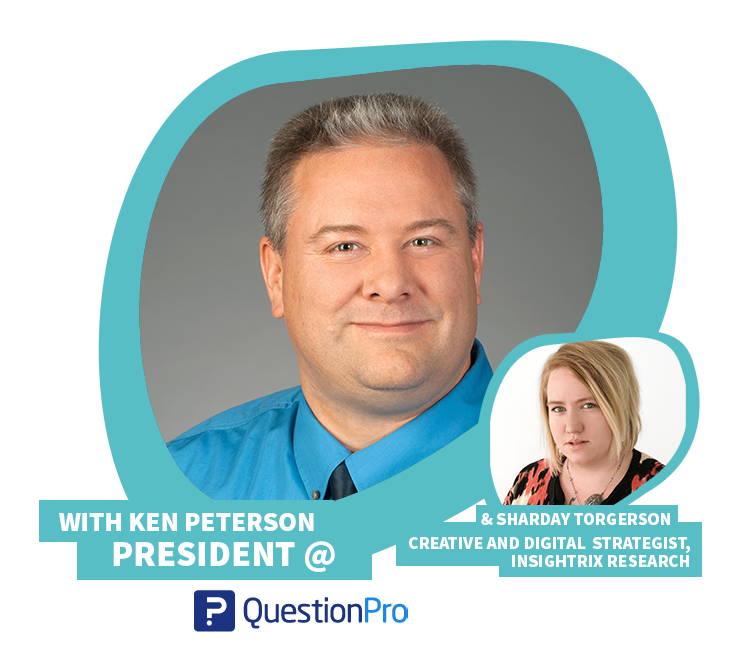 "When it comes to customer experience – there has to be a human element to it."

Ken Peterson, President of CX at QuestionPro
If you would like more information on Question Pro CX software, visit: https://www.questionpro.com/cx/

To check out Ken Peterson's CX articles, visit: https://www.questionpro.com/blog/customer-experience/
Want to be on our podcast?
We are always looking for new guests to appear on our podcast! If you think that is you, please email podcast@insightrix.com. For more exciting content, check out our market research blog for informative articles about everything and anything market research-related. 

You can also access SoMR on your favourite podcast player app like Apple Podcasts, Spotify or YouTube. Make sure you subscribe to be notified every time a new episode is published.